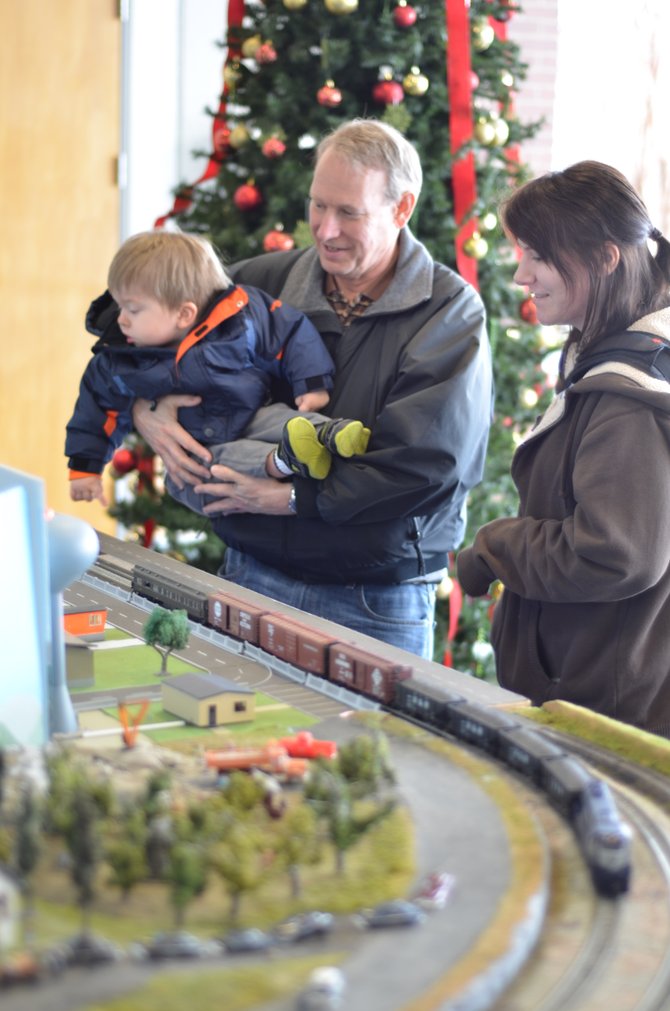 Larry Aronson and his daughter and grandson both attended the model train show on Saturday. The train show lasted throughout the weekend and was on display at Herndon Municipal Center in downtown Herndon.
Stories this photo appears in:
Train enthusiasts enjoy Train Show at Herndon Municipal Center.
"I have tons of train equipment, which I have kept since I was 5-years-old," said Larry Aronson, a Herndon resident visiting the train display at Herndon Municipal Center on Saturday with his daughter and his grandson. "It is nice to have layouts like this that can put on a display like this." On both Saturday and Sunday, hundreds of members of the community stopped by to see the model trains. Displaying their model trains were members of the Northern Virginia NTRAK and the Potomac Module Crew. Herndon Chamber of Commerce and the Herndon Historical Society sponsored the train show.