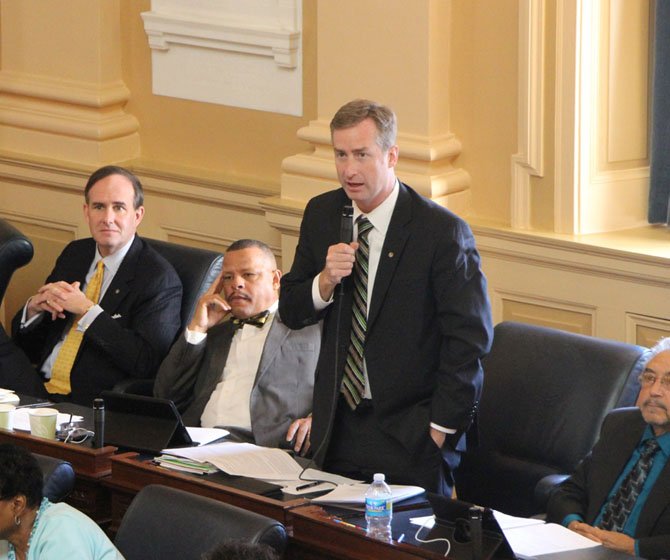 Delegate David Bulova (D-37) speaks on the House floor during a session of the General Assembly.

Stories this photo appears in:
Q&A with delegates David Bulova (D-37) and Eileen Filler-Corn (D-41).
Q: What were some successes in 2013? A: The big one from last year was transportation, and it would be great to keep that momentum going into 2014. I see 2014 as being a potentially very productive year and a way to differentiate Virginia from the federal government and the gridlock we are seeing up there.