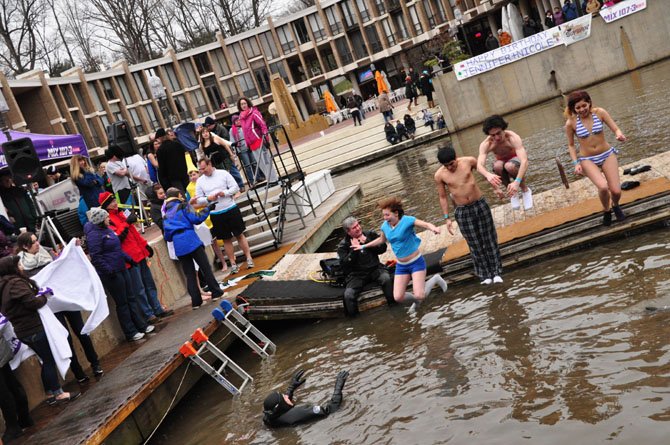 Last year's Freezin' for a Reason Polar Dip at Lake Anne. This year the event is on Feb. 1 and will aim to raise $100,000 for Camp Sunshine, a year-round national retreat for children with life-threatening illnesses.
Stories this photo appears in:

Try these fun ideas for food, fun and entertainment around Reston during the colder months.
Just because it's cold out doesn't mean resident have to stay indoors. Reston has much to offer for families during February and March, with everything from plays, musical performances and art workshops to new restaurants and wine tastings at Reston Town Center. Here are some ideas to get started: