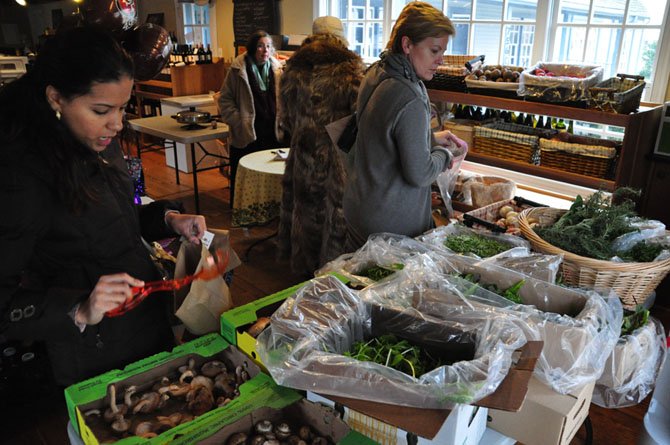 Shoppers browse a selection of greens and other produce at the Great Falls Farmer's Market Saturday, Feb. 2. The market is happening all winter long, either at its usual site, or inside Maison du Vin on days with below-freezing temperatures.
Stories this photo appears in:

Weekly market will take place every Saturday, indoors or out.
Fairfax County is home of dozens of farmer's markets throughout the year, but by November, almost all of them have shuttered for the winter before re-opening in the spring. But the Great Falls Farmer's Market is open year-round, offering produce and other items throughout the winter.