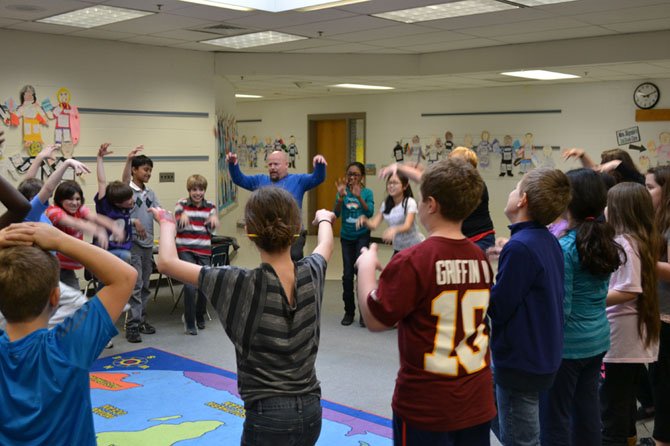 Teacher Danny Seagraves participated in a group story-telling exercise with his class.
Stories this photo appears in:

Spring Hill Elementary students work with professional theater director to create their own works.
The students in Danny Seagraves' fifth grade class know their grammar. They know spelling, math, and social studies too. These are all teachable subjects, according to the Spring Hill Elementary School teacher. But one concept that just can't be taught, says 20-year teaching veteran Danny Seagraves, is creativity.