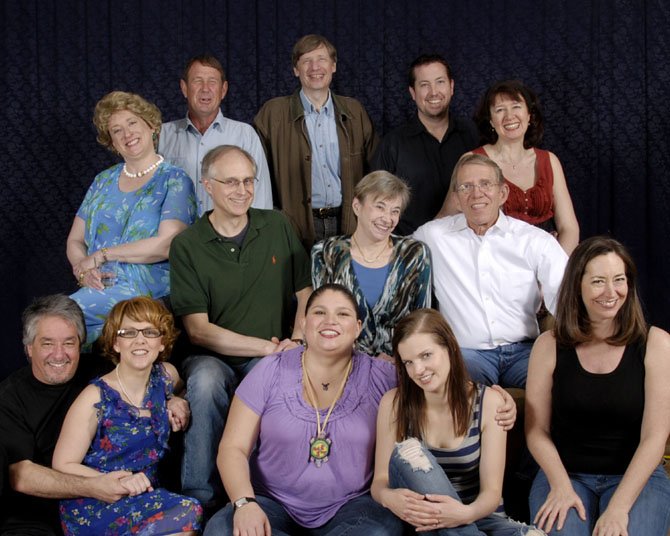 The cast in the Reston Community Players production pictured is from "August Osage County." Seated first row:
Dino Coppa as Steve Hediebrecht, Marisa Johnson as Karen Weston, KJ Jacks as Johnna Monevata, Andra Dindzans as Jean Fordham, Lee Slivka as Barbara Fordham. Seated second row: Gayle Nichols-Grimes as Mattie Fae Aiken, Rich Bird as Bill Fordham, Mary Suib as Violet Weston, Mark Yeager as Beverly Weston. Last row, standing: Randall Baughman as Charlie Aiken, David Gorsline as Sheriff Deon Gilbeau, Matt Williams as Little Charles Aiken, Leta Hall as Ivy Weston.
Stories this photo appears in:

The Reston Community Players has been nominated for 15 Washington Area Community Honors (WATCH) for artistic and technical excellence in Community Theater.