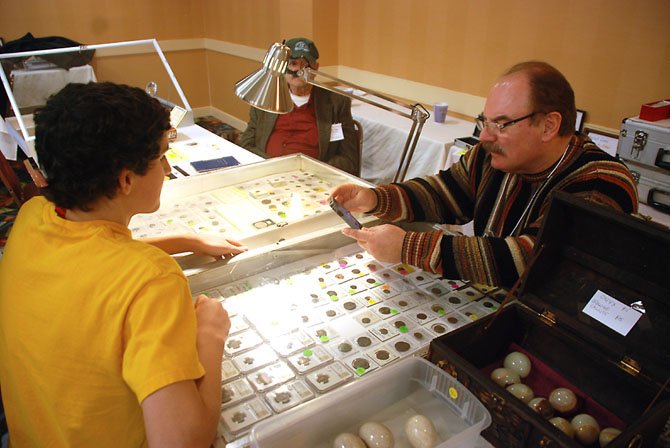 Collector-seller Joe Riggs examines a coin virtually for a young collector.
Stories this photo appears in:

Alexandria Coin Club attracts a younger crowd with money, history.
According to the Alexandria Coin Club, money may be the root of many things, but evil isn't high on the list. Nearly 1,000 members strong—the American Numismatic Association ranks it near the largest of its kind in the country, if not the world—this group is more focused on sharing and promoting the members' passions for collecting, trading and history. Of course, increasing club membership and exposing youth to the power of the purse, so to speak, are also key objectives. All facets of the organization were on display Saturday, Feb. 2, at their Alexandria Coin Show in Springfield's Holiday Inn Express.