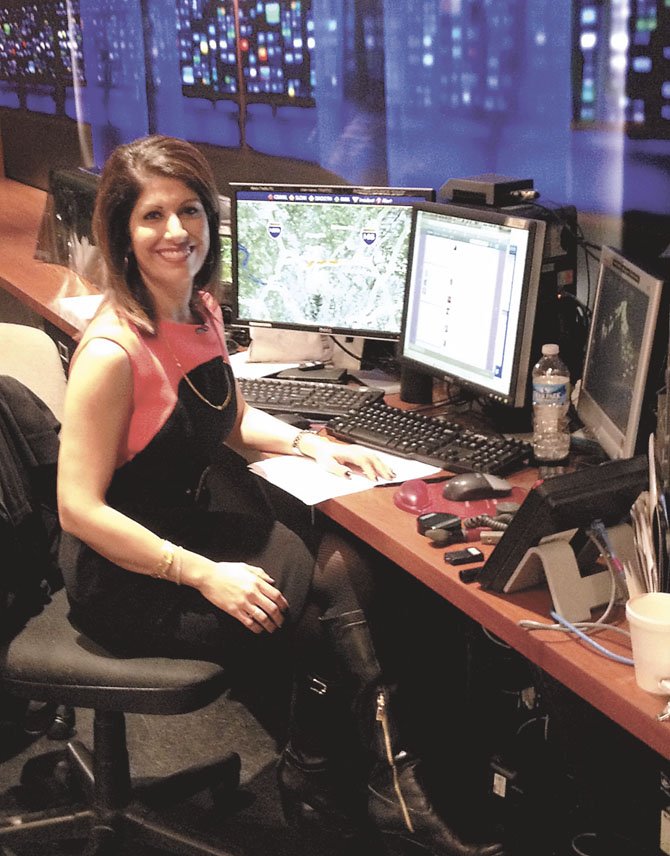 Potomac's WUSA9 reporter/anchor Monika Samtani
Stories this photo appears in:

Potomac's Monika Samtani is reporter/anchor for WUSA9.
Two forty-five a.m. finds most people asleep, but for Potomac's Monika Samtani the day is just beginning. That's the time her alarm clock rings, launching her out of bed and out the door, all in time to arrive at the WUSA9 newsroom by an invigorating 3:30 a.m.