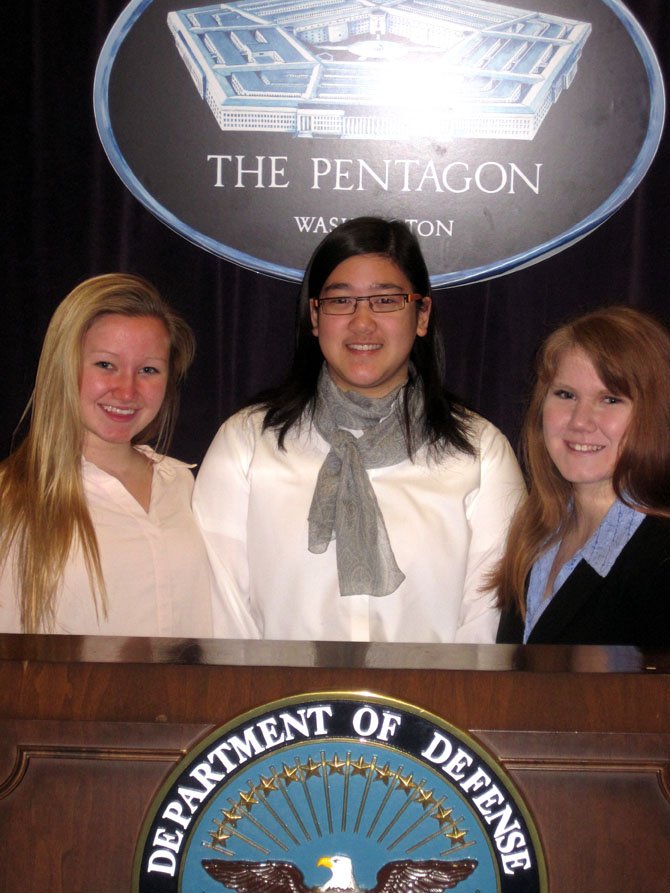 Chantilly Academy students in the Air Force Association's CyberPatriot program participated in a federal IT Job Shadow Day at the Pentagon, last Thursday, Feb. 7. Learning that the Pentagon's chief information officer is a woman, future cyber-defenders (from left) Westfield High students Jackie Lasky and Tanya Sutan-Tanon, plus Fairfax High's Jessica Miers, are encouraged in their plans for successful careers in cybersecurity.
Stories this photo appears in:

Local students can enroll in Cybersecurity and Engineering Technology programs.
In the coming weeks, freshmen, sophomores and juniors in Fairfax and Woodson high schools and Robinson Secondary School will be planning their class schedules for fall. And before they do, Joan Ozdogan, career experience specialist at Chantilly Academy—a Governor's STEM Academy—wants them to know about two new programs they might want to take.