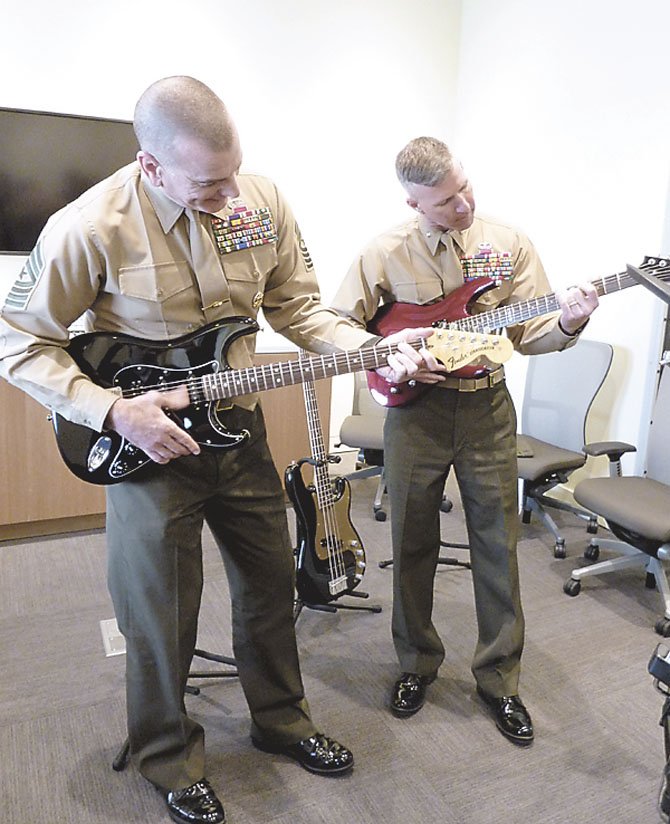 Sgt. Major Bryan Battaglia and Brigadier General Eric Smith test out guitars in the music room of the new USO facility at Fort Belvoir.
Stories this photo appears in:

Inside the new USO Warrior and Family Center.
Growing up in Richmond, Staff Sergeant Charles Eggleston never imagined what awaited him when two improvised explosive devices detonated next to his vehicle in Mosul, Iraq in 2006. The Cornell University computer science graduate was severely injured, his spine nearly severed and his face badly scarred as part of his mission during Operation Iraqi Freedom.