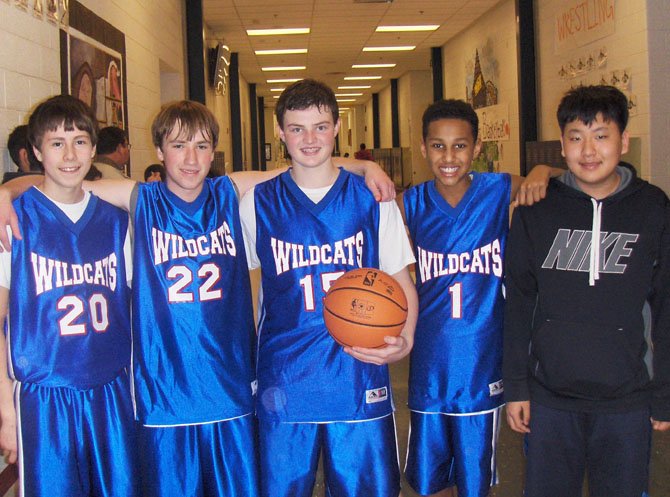 Playing in Saturday's basketball tournament were SYA Wildcats (from left) Nathan Lee, Trent King, Carter Egbers and Robert Okoro. At far right is their friend Young Lee, and they're all Liberty Middle eighth-graders.
Stories this photo appears in:

SYA raising money for family of Westfield coach/administrator.
On the surface, it was a basketball tournament like any other. Boys in colorful uniforms competed against each other in a school gym, while moms sold concessions outside in the hallway. But the whole event, Saturday, Feb. 9, at Westfield High had a much more special and serious purpose.