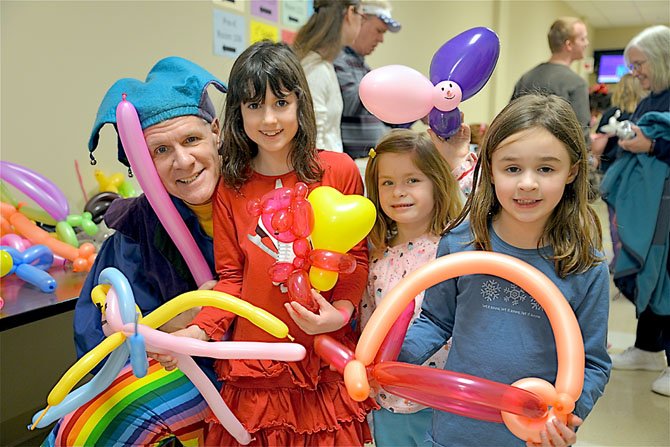 Balloon sculptor Rick Wormeli entranced his young audience, including Herndon residents Sydney Schneider, 9, Tabitha Erazo, 5, Amelia Luongo, 7. The multi-colored octopus was a big favorite. Wormeli, an educational consultant, learned the art for his daughter's birthday party. He enjoyed it so much, that many years later, he still volunteers at events like the Floris Chocolate Festival.

Stories this photo appears in:
Chocolate Festival at Herndon's Floris United Methodist Church.
The Floris United Methodist Church in Herndon has been hosting their annual Chocolate Festival for charity for about 20 years.