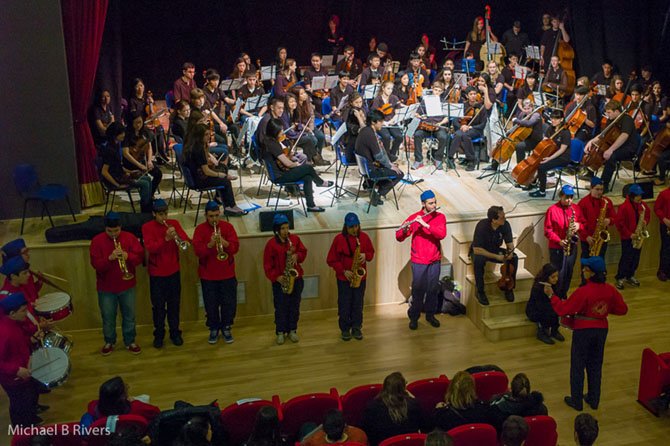 Langley High School Orchestra (onstage) and Italian students (in front of stage) share a concert.
Stories this photo appears in:

Two concerts, memorable sites.
The Langley High School Orchestra performed two concerts during their recent trip to Rome, Italy. The trip was an opportunity for the orchestra students to share their music with Italian children and adults, and to experience the rich culture and history of Rome.