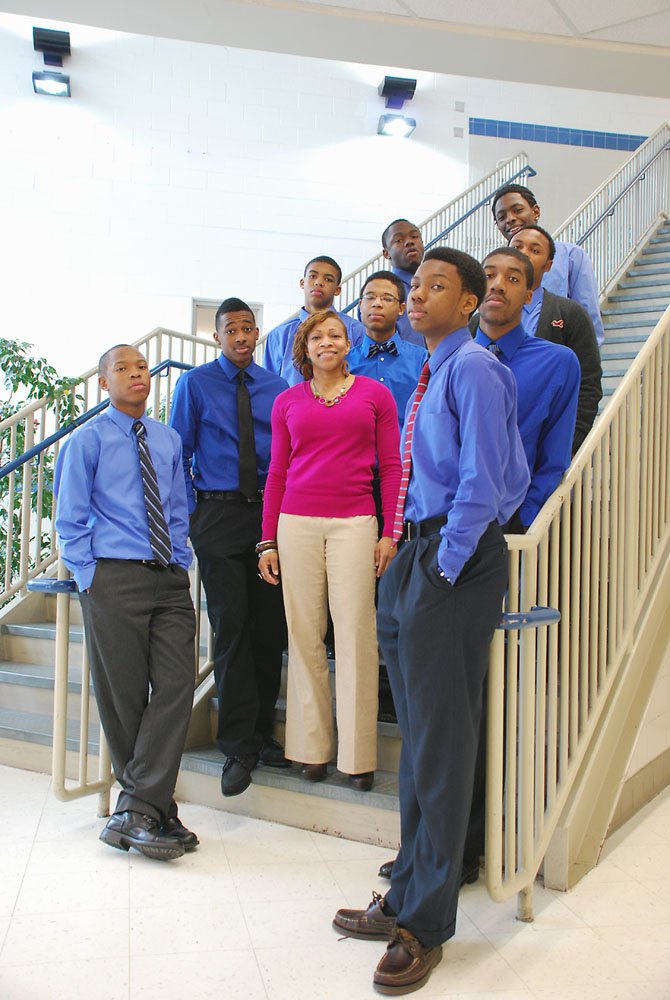 Marcella Fulmore and members of PAAMAS take the stairs at Robert E. Lee High School. (Clockwise, from left) senior Thomas Watson, junior Daniel Williams, sophomore Darryl Gray, senior Ashwin Pitt, sophomore Jonathan Walters, seniors Demond Richeson, David Johnson and Pearson Wheatley and (center) junior Ahmad Adams.
Stories this photo appears in:
Marcella Fulmore connects African American high school students with Springfield Elementary mentees.
When she started college at Norfolk State University in Virginia, Marcella Fulmore was an engineering major. She loved the math, but impersonal labs and the prospect of a cold, money-driven career forced her to make a decision. When considering her transition, she remembered how in high school, people would come to her with their problems. "I just thought, 'I could help people,'" Fulmore said. "That's it."