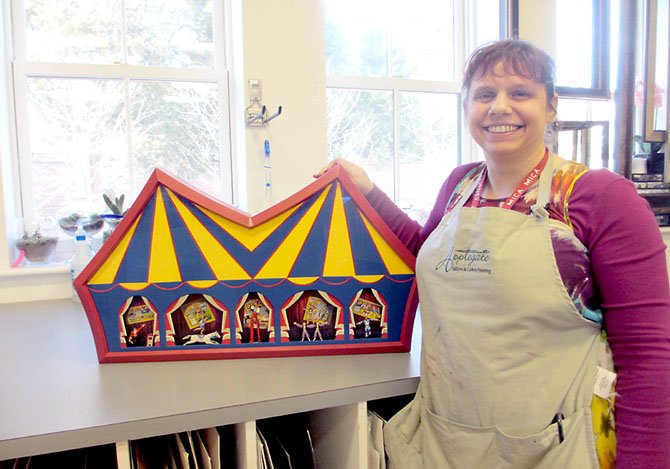 Sara Applegate won first prize for her framed circus piece at an international competition in January.

Stories this photo appears in:
Applegate Gallery owner creates whimsical piece for picture-framing competition.
Sara Applegate, whose framing and art gallery sits on Church Street, won an international competition in late January for a framed artpiece. To call Applegate's interpretation a "frame," is akin to calling a Ferrari just a car. The piece, whimsical yet complex, features five three-dimensional circus vignettes. The individual components are mostly vintage lead collector pieces. "Once I found those, I fell completely in love," said Applegate, who picked up several character pieces at the Frederick Antique Emporium. Two pieces were created in 1948 by Britains, a lead soldier manufacturer that produced a circus collection series. The remaining three vignettes were produced by the same company in 1998. Applegate bought those on E-Bay.