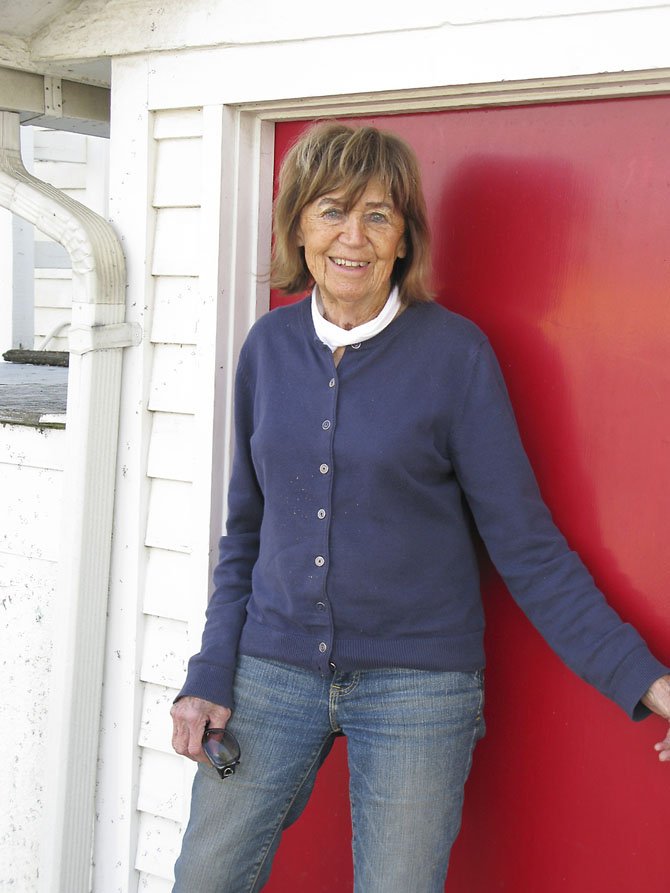 MPA founder, Nancy Bradley, stands before the entrance to the MPA's original location on Emerson Avenue.

Stories this photo appears in:
McLean Project for the Arts' only surviving founder, Nancy Bradley, shares stories of its origin.
Fifty years ago, long-time resident Nancy Weyl Bradley, along with five local artists, made a decision that would permanently change the cultural landscape of McLean. They noticed a lack of opportunity for artists and those who appreciate art in the community. And it wasn't long before the group of six women artists, most of whom were studying at American University, came up with the idea of opening an art gallery in McLean. It was not intended to be a vanity gallery to show their own works, but a true gallery to showcase the works of local artists.