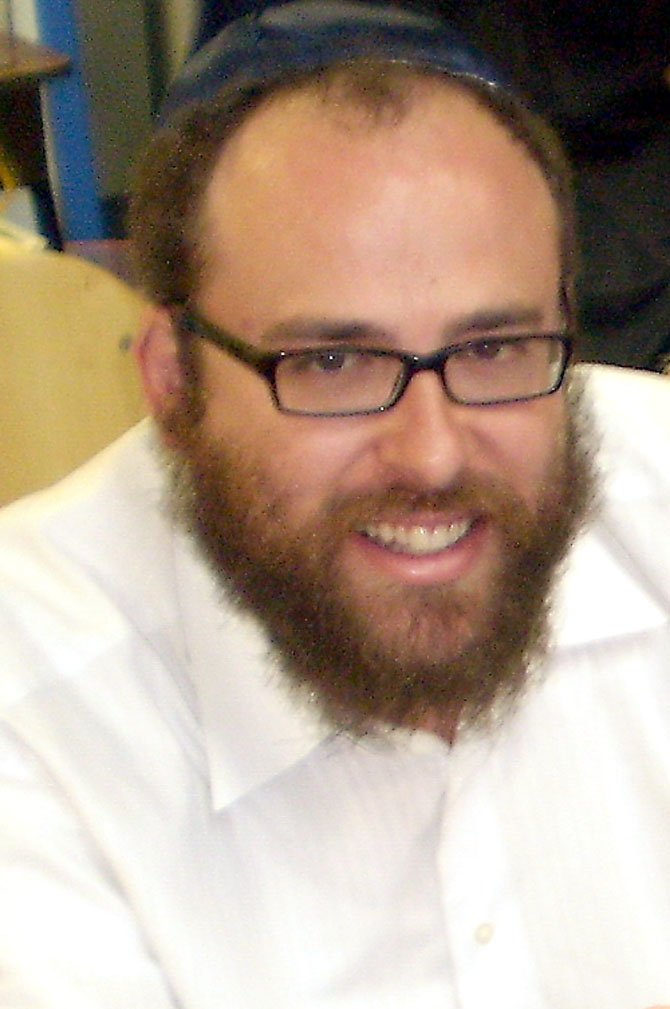 Rabbi Leibel Fajnland
Stories this photo appears in:
Chabad Community Passover Seder This year, join friends and family at the Chabad Community Passover Seder. Relive the exodus, discover the eternal meaning of the Haggadah, and enjoy a community Seder complete with hand-baked Matzah, win and a wonderful dinner spiced with songs and insights. First Seder Night Monday, March 25, at 7:15 p.m. Couvert: $40 per person, $20 for children ages 4 through 12 and $180 for an Evening Sponsorship. For more information call 703-476-1829, email rabbi@chabadrh.org or visit www.chabadrh.org.
Instead of joining an exasperated press probing into prominent people's privacies, I will pursue celebrities like King Ahasuerus, Queen Esther and Vashti of Persia. I will serve a much greater purpose by presenting a better picture, or portrait, of the Megillah's principal personalities. It gives me the opportunity to report on the grand procession of Mordechai, Haman and his sons Parshandatha, Parmashta and Poratha, to name only three. Now, with the approach of Purim, I prefer to devote my expertise to promote the proper performance of the Purim procedures and its prerequisites.