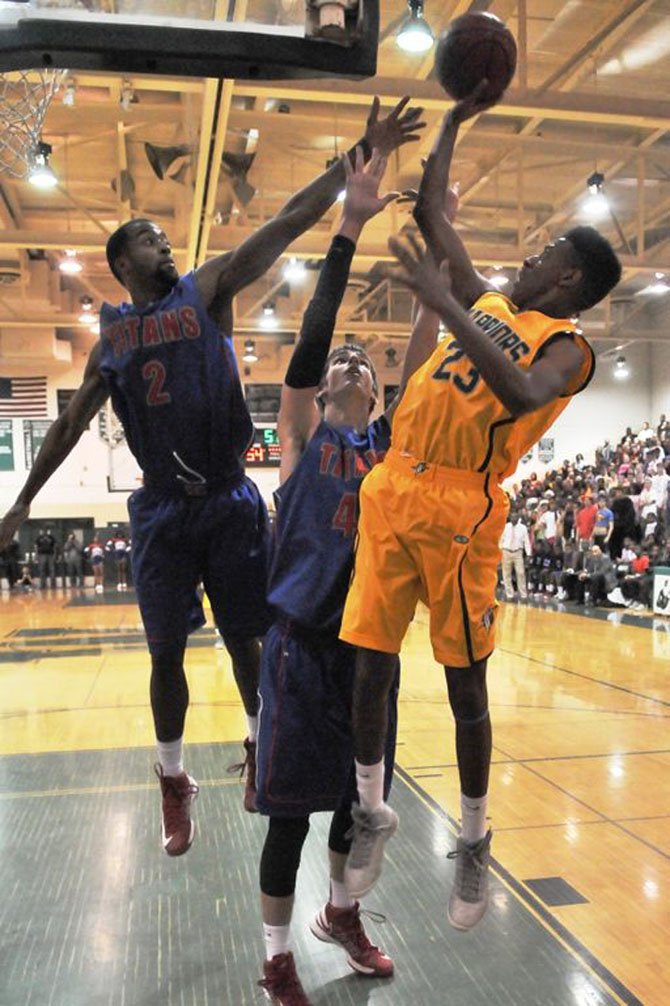 Wakefield's Ermias Nega, right, shoots against T.C. Williams' Grant Dickinson, center, and Landon Moss during the opening round of the Northern Region tournament on Monday.
Stories this photo appears in:
Warriors beat Titans for first time since 1996.
The Wakefield boys' basketball team will face Langley in the region quarterfinals.