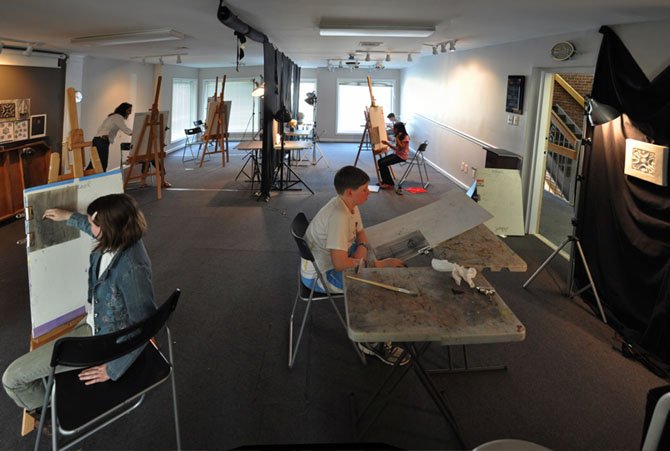 The Great Falls Foundation for the Arts' school, which they hope to eventually move to a center for the arts at Turner Farm.
Stories this photo appears in:
A selection of upcoming theatre, music and art shows in and around the village.
Colvin Run Community Dance Hall, 10201 Colvin Run Road, Great Falls. The historic dance hall, previously known as the Colvin Run Schoolhouse, welcomes guests for active social events. All dances are hosted by the Colvin Run Citizens Association, a 501(c)(3) public charity.
Community Center for the Arts possible at Turner Farm.
The Great Falls Foundation for the Arts was founded in 2007 with the goal of eventually bringing an arts center to the community. Since then, they have run a school, working studio space and a gallery space on Walker Road, all while planning for the future.