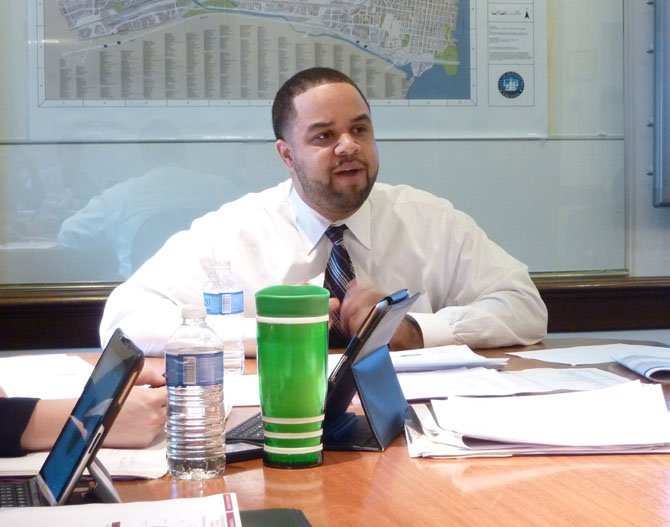 City Manager Rashad Young reviews his proposed 2014 $626.6M budget during a media briefing Feb. 26.
Stories this photo appears in:

Young proposes $626.6 million budget.
An increase in property taxes along with cuts in services to Alexandria residents are part of the $626.6 million General Fund Operating Budget proposed Feb. 26 by City Manager Rashad Young for fiscal year 2014.