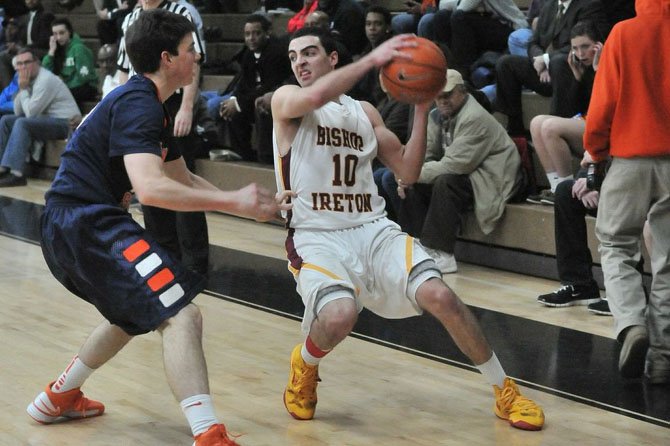 Bishop Ireton senior Louis Khouri scored 14 points against Potomac School on Tuesday in the opening round of the VISAA state playoffs.

Stories this photo appears in:

Cardinals earned first trip to WCAC semifinals by beating Gonzaga.
Bishop Ireton boys' basketball coach Neil Berkman called the Cardinals' win over Gonzaga a "program-changer."