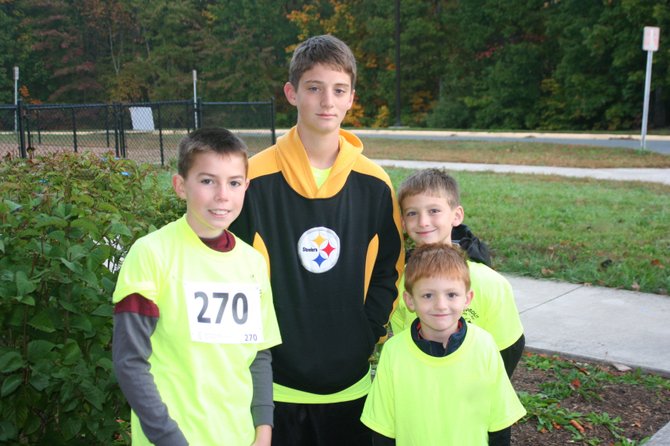 Youth look forward to the color misting at this year's Color Fun Run for Technology at Halley Elementary. From left: Zach Burcher, Will Ardrey, Chris Ardrey and Michael Ardrey after finishing last year's race.

Stories this photo appears in:

The Crosspointe subdivision around Halley Elementary School will be awash in color Saturday, March 9, with a color misting, obstacles and a road course for more traditional runners and walkers, offering professional ChronoTrack timing system for accuracy. The school's Parent Teacher Organization invites everyone to join the festivities to raise money for classroom technology during its Halley Race for Technology 5k and Color Fun Run.