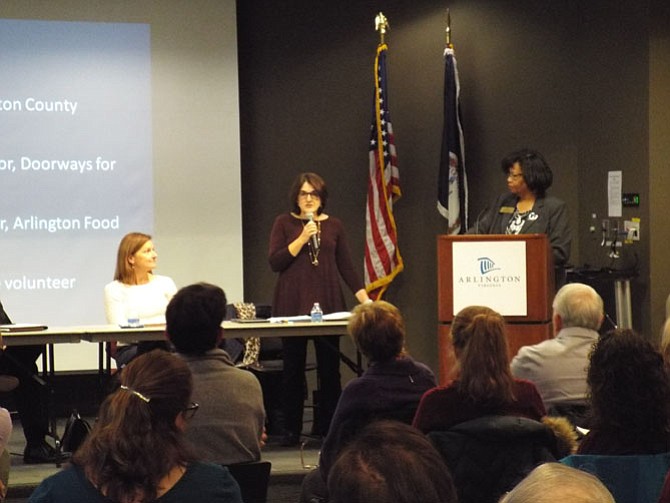 Wanda Pierce, executive director of Arlington Community Foundation, at podium moderating panelists Anita Friedman, director of Arlington County Department of Human Services (standing with microphone), and Caroline Jones, executive director of Doorways for Women and Families.

Stories this photo appears in:

Arlington safety-net report draws crowd.
According to the U.S. Census Bureau, more than 17,000 Arlington residents are living at or below the Federal poverty level of $24,250 for a household of four.