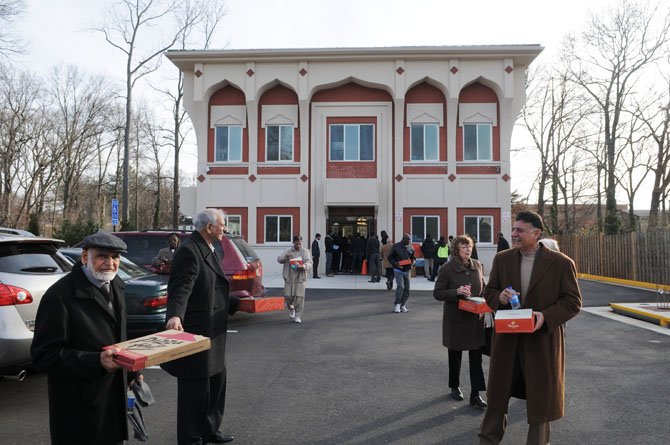 Guests leave in newly opened Islamic Circle of North America-VA(ICNA-VA) mosque after opening ceremonies last Saturday afternoon. The Mount Vernon mosque, a million-dollar-project, features five Islamic arches.
Stories this photo appears in:

The Rev. Dr. Dennis Perry is honored for Aldersgate's Christian hospitality.
Declaring peace and spiritual brotherhood between Muslims and Christians, a host of Muslim-American religious dignitaries inaugurated the new Mount Vernon-area mosque at a ceremony attended by many Christians Saturday afternoon, Jan. 5.