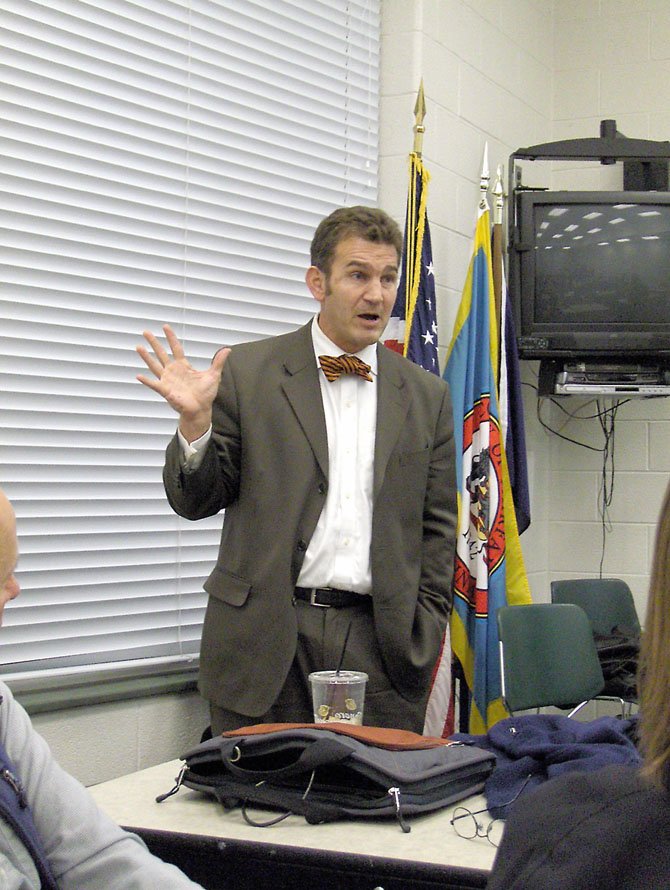 State Sen. Chap Petersen (D-34)

Stories this photo appears in:
Residents tell LeMunyon, Petersen what's important to them.
Transportation, guns in schools and Medicaid were among the top issues discussed last week at a town hall meeting in Chantilly. Prior to the Jan. 9 start of the Virginia General Assembly session, Del. Jim LeMunyon (R-67th) and Sen. Chap Petersen (D-34th) met with some 65 constituents.