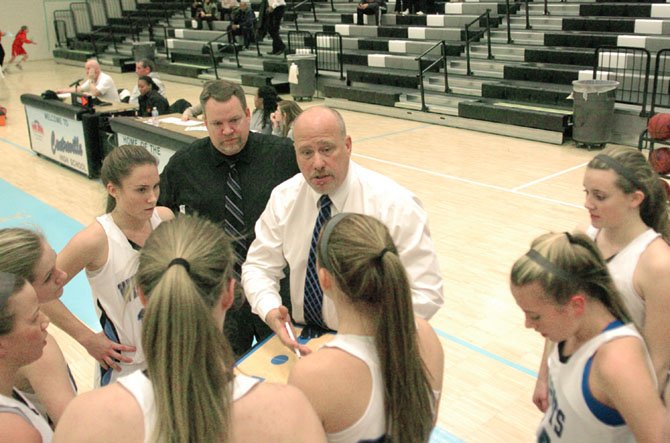 First-year Centreville head girls' basketball coach Tom Watson speaks to the Wildcats during a game against Herndon on Jan. 7.
Stories this photo appears in:

Wildcats beat Herndon, 72-39, with up-tempo style.
The Centreville girls' basketball team has used an up-tempo attack to win 13 of its first 14 games.