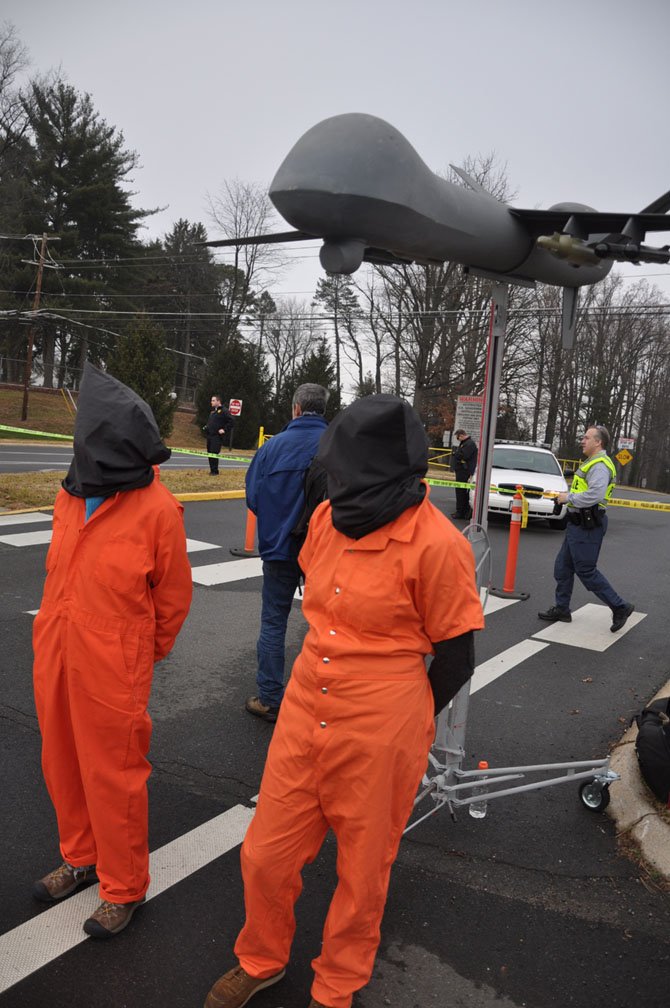 The group Witness Against Torture dress in prison jumpsuits and display models of Reaper drones in front of CIA Headquarters Saturday, Jan. 12. The group held the event to protest the use of torture, drone attacks and detention in Guantanamo Bay.
Stories this photo appears in:

Anti-torture organization fasts, blocks off entrance.
The Dolley Madison Boulevard entrance to CIA Headquarters was rendered impassable the morning of Saturday, Jan. 12, as more than three dozen people in orange prison jumpsuits and black hoods over their heads lined up to protest actions taken by the intelligence agency in recent years.