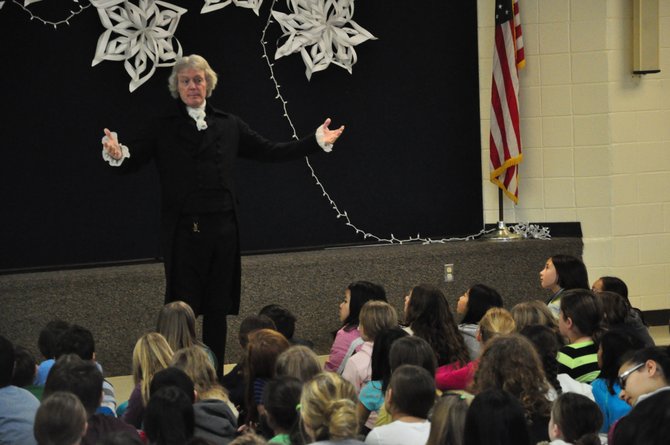 Fox Mill Elementary School in Herndon hosts Thomas Jefferson re-enactor Bill Barker Wednesday, Jan. 9. Barker was brought to six different schools last week by members of the Reston Rotary Club, which have performed outreach relating to Colonial Williamsburg for the past several years.
Stories this photo appears in:

Reston Rotary tours elementaries with Thomas Jefferson re-enactor.
Students across Reston elementary schools got a blast from the past Tuesday, Jan. 8 and Wednesday, Jan. 9, courtesy of the Reston Rotary Club. Bill Barker, an actor who has played Thomas Jefferson at Colonial Williamsburg since 1993, toured Forest Edge, Terraset, Dogwood, Fox Mill, Hunters Woods and Lake Anne Elementary Schools to tell the students about his life and beliefs.