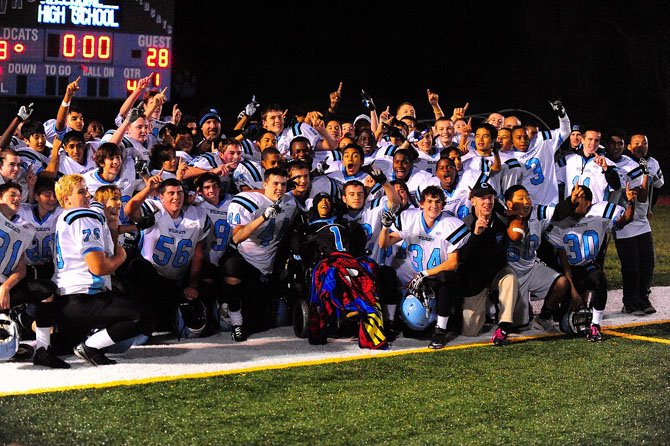 Juwaan Espinal and Centreville High's jubilant, undefeated freshman football team celebrate the season together.
Stories this photo appears in:

Centreville High football players mean the world to Juwaan.
Juwaan Espinal, 15, was born with cerebral palsy and is wheelchair-bound. But that doesn't mean he can't live a life as full of joy and meaning as possible.