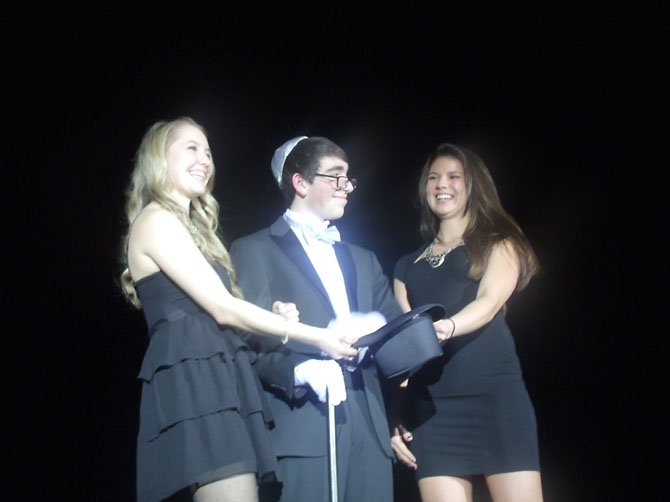 Brent Bainwol, Mr. Stallion 2012 and 2013, being escorted to the stage during the formal wear segment.
Stories this photo appears in:
Holds Fifth Annual Male Beauty Pageant.
Ten male students from South County High School set the stage on fire at the Dale S. Rumberger Auditorium of the South County High School in Lorton, during the Fifth Annual Mr. Stallion Pageant on Thursday, Jan. 17. The event, described by Alison Andrews, one of the coordinators and class sponsors, as "a take on female pageant" and a quest for "bragging rights," was well attended by parents and students, who kept yelling for more as participants appeared on stage.