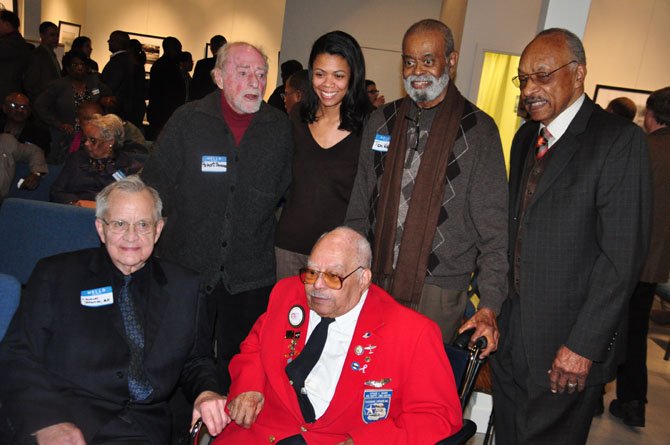 From left, Dudley Johnson, Reston founder Robert Simon, Jennifer Johnson, Hiram Mann, a member of the Tuskeegee Airmen, Tom Wilkins and Chuck Smith at the Martin Luther King Jr. Cultural Foundation's celebration at Herndon's ArtSpace Saturday, Jan. 26.
Stories this photo appears in:

Organization welcomes member of Tuskeegee Airmen.
The Martin Luther King Cultural Foundaion hosted a celebration of cultural diversity Saturday, Jan. 26, at ArtSpace in Herndon. The Reston-based organization provides thousands of dollars per year to send local students to college.