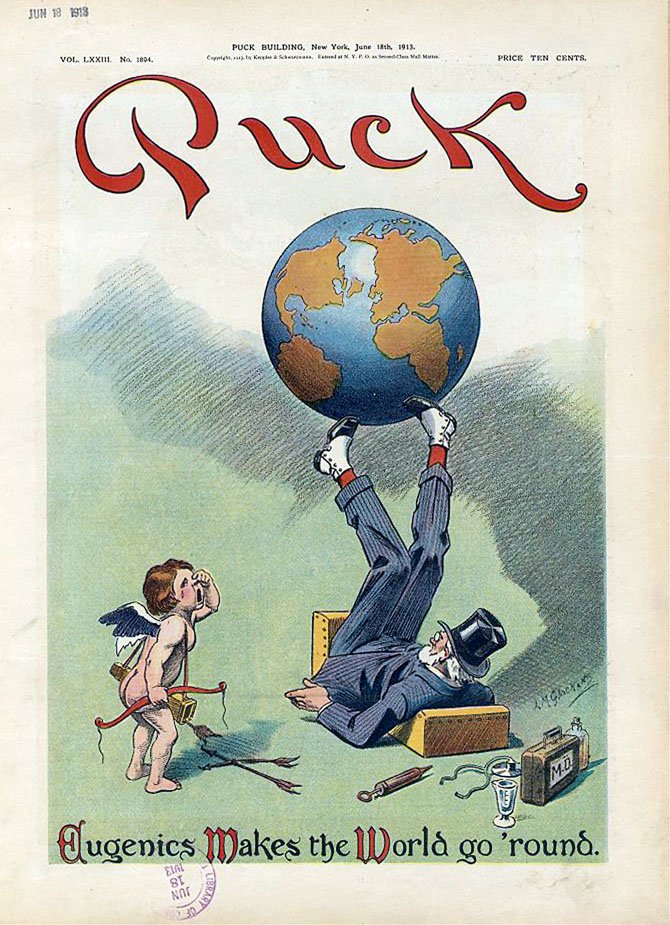 This 1913 cover of Puck Magazine features a well-dressed man balancing the earth with his legs. A cherub weeps over the headline, "Eugenics Makes the World go 'round."

Stories this photo appears in:
Bipartisan team seeks compensation for victims of forced sterilization.
Nobody knows how many people are survivors of Virginia's forced sterilization program, which targeted people with mental illness, mental retardation or epilepsy. But a bipartisan effort now under consideration in Richmond would hand each and every one of them a $50,000 check from the people of Virginia. According to one calculation, that could mean as much as $73 million.