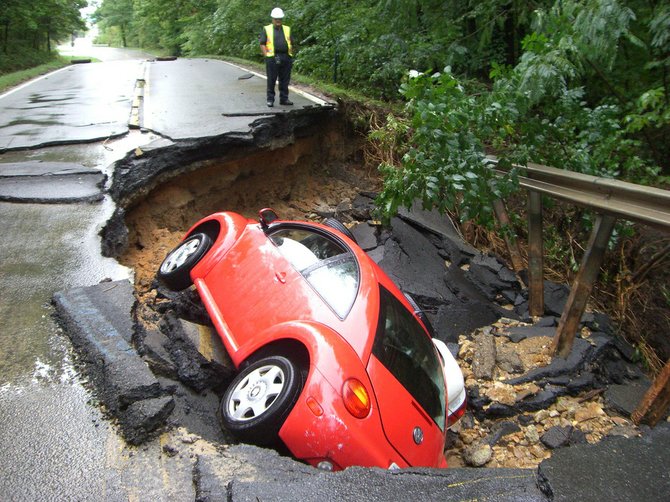 A VDOT crew member assesses damage to Lorton Road after Tropical Storm Lee in Sept. 2011, which destroyed three bridges on secondary roads, damaged pavement on dozens of roads and cost the state $10 million in transportation funds. By law, Virginia must repair damaged roads before spending money to build new ones.
Stories this photo appears in:

Proposed changes to governor's transportation funding plan receive local support.
After a week in which news from Richmond was dominated by partisan skirmishes, Northern Virginia Del. Dave Albo (R-41) joined with other lawmakers to refocus the legislature on the state's transportation funding crisis, presenting an alternative to a controversial plan proposed by Governor Robert McDonnell (R).