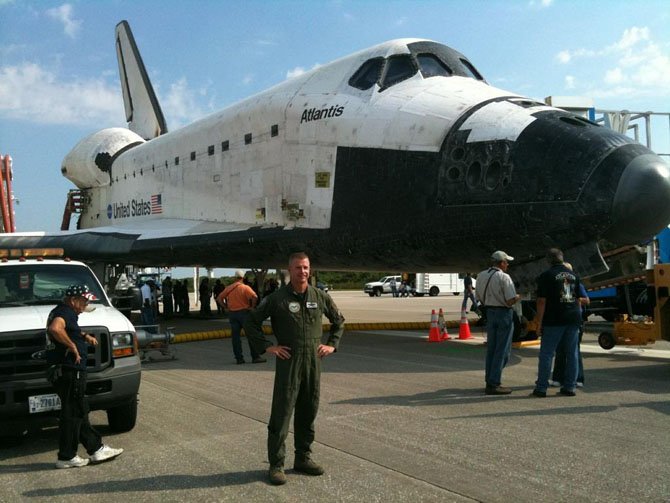 Alexandria resident Col. Nathan "Chili" Lindsay is shown July 21, 2011 in front of the Space Shuttle Atlantis at NASA's Kennedy Space Center in Florida. The Atlantis mission STS-135 brought to an end the 30-year space shuttle program.
Stories this photo appears in:

Remembering the Space Shuttle Columbia.
He was just 16 minutes from home. As a mission specialist aboard the Space Shuttle Columbia, Arlington native David Brown was going through final landing preparations aboard STS-107 to conclude what for 16 days had been a routine mission. At 9 a.m. on Feb. 1, 2003, that changed.