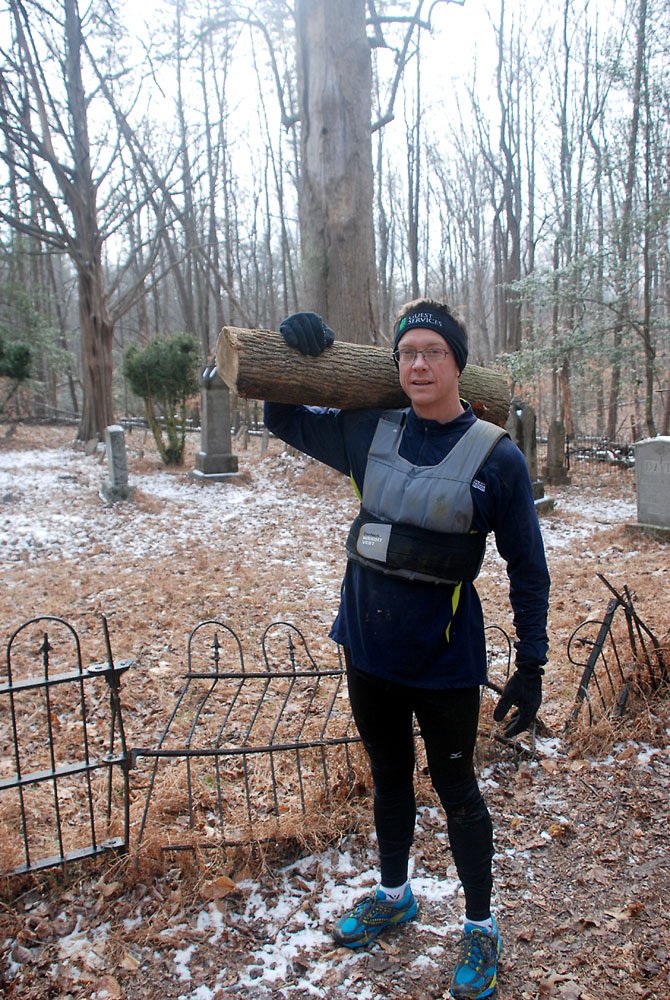 Burke resident Lance Sanson pauses briefly outside a cemetery in Fountainhead Regional Park while training for the Spartan Death Race.
Stories this photo appears in:

Lance Sanson prepares for June's Spartan Death Race in Pittsfield, Vt.
For those who find marathons too mundane and "century" bike rides just too casual, a new breed of extreme competitions is rapidly gaining popularity. With intimidating names like Tough Mudder, Warrior Dash and Rugged Maniac, these obstacle races offer unusual combinations of challenges that test the mental as well as physical dexterity of athletes. Atop them all—at least according to its own website and registered competitor Lance Sanson—is the Spartan Death Race, taking place this June in Pittsfield, Vt.