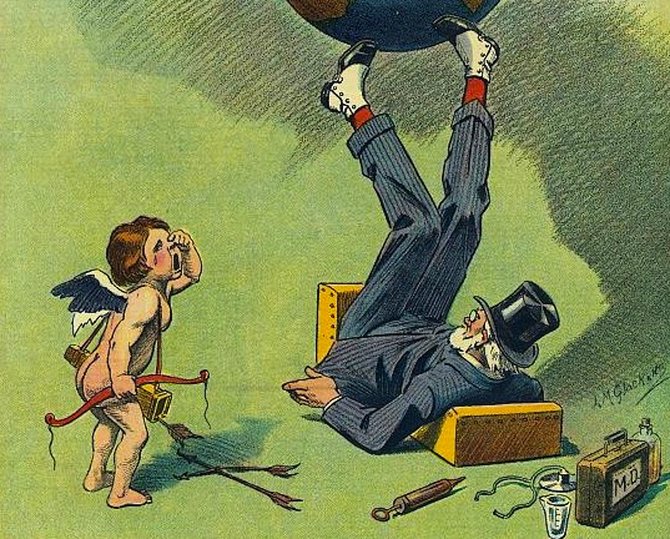 This 1913 cover of Puck Magazine features a well-dressed man balancing the earth with his legs. A cherub weeps over the headline, 'Eugenics Makes the World go 'round.'
Stories this photo appears in:

Effort would give $50,000 to survivors; estimated cost would be $73 million.
Nobody knows how many people are survivors of Virginia's forced sterilization program, which targeted people with mental illness, mental retardation or epilepsy.