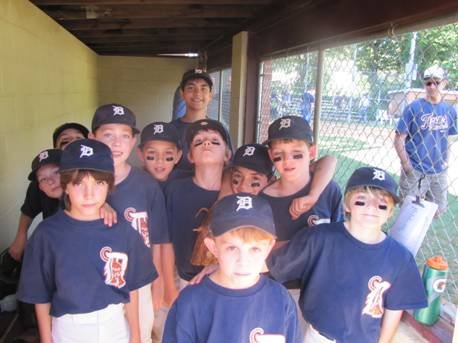 The Tigers finished the season with a six-game winning streak including four playoff wins, three of which were over teams they had not beaten this year.
Stories this photo appears in:
8-5 finals defeat of Royals is Tigers' third straight win over higher seed.
The fifth seeded Vienna Little League (VLL) AAA Tigers shook off early jitters, controversial calls and a furious last inning comeback featuring a 3-run homer, to hold off the American League Champion Royals, 8-5 Friday before an exuberant crowd at Rhodes Field at Yeonis Park.