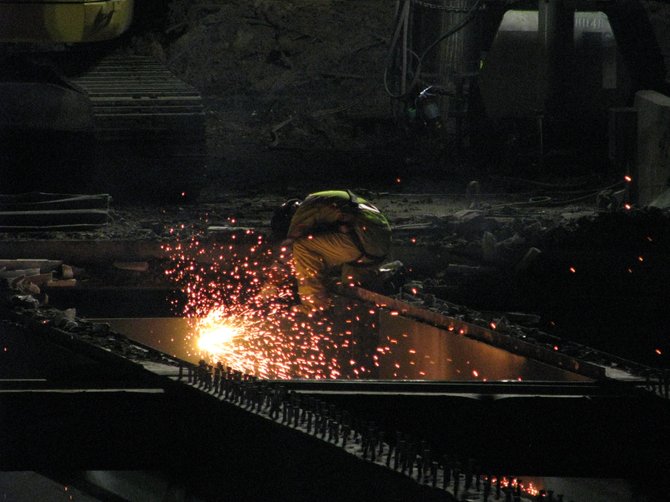 In April, the overpass at Telegraph Road in Prince William County was taken down to make room for a wider overpass to span the 95 Express Lanes as well as both sides of I-95. In late July, I-95 South will be closed at this location so steel beams can be erected.

Stories this photo appears in:
Standing on the side of I-95 at the height of rush hour on Tuesday, June 25, Governor Bob McDonnell looked at the construction around him with optimism.