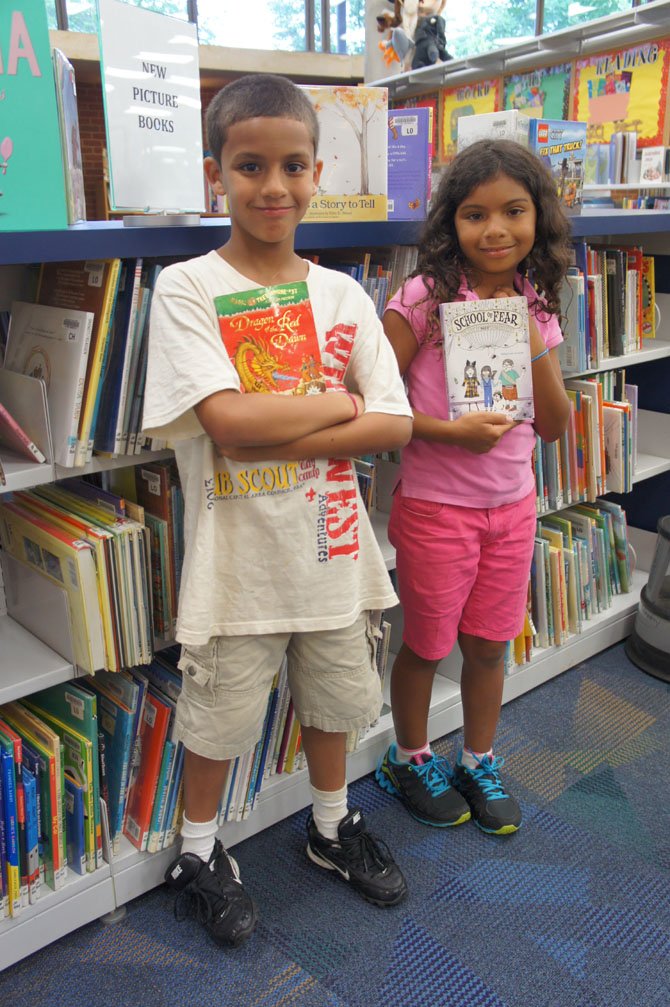 Brother and sister Victor and Alenette hold up their newly checked out books to read and add to their Summer Reading Program logs at the Lorton Library.
Stories this photo appears in:
The library launches summer reading program.
The Fairfax County "Dig Into Reading" Summer Reading Program is currently in full swing at Lorton Library, where many children and young adults' names hang on the wall indicating that they have met their reading log goal and received their coveted coupon book.