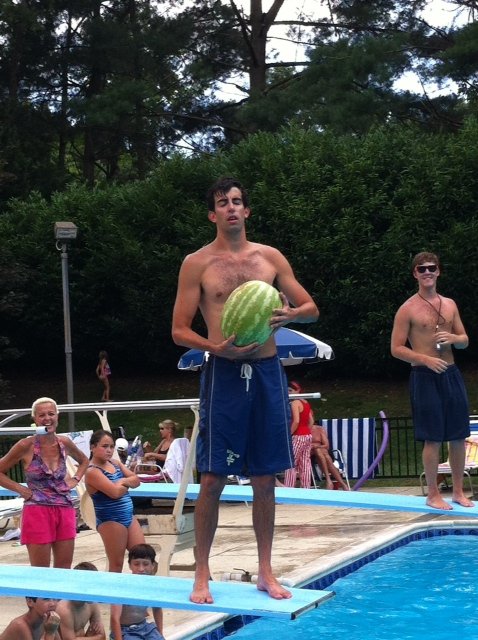 Lifeguard James Cutler (front) prepares to launch a game of greased watermelon in the deep end. Then he and Eric Lee (back) will guard the game from the diving boards.
Stories this photo appears in:

Sheri Landfair and her lifeguards throw one of the most anticipated and underrated parties of the summer.
The Great Falls Swim & Tennis club celebrated America's 237th birthday this past Thursday for the Fourth of July. On what has increasingly become the biggest event on the pool's calendar over the past decade, patrons and lifeguards celebrated together for the 41st consecutive time.