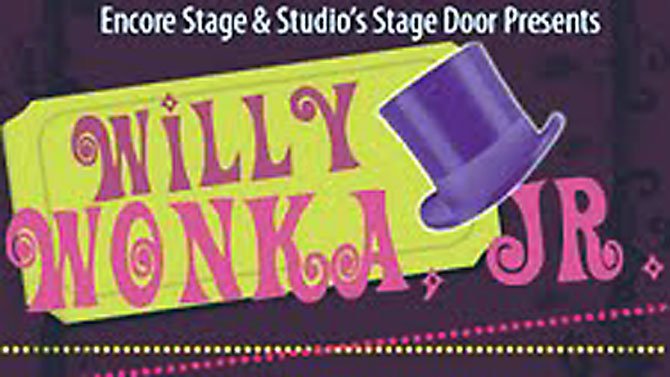 Art by Aileen Pangan
'Willy Wonka Jr.' Comes to Encore
Encore Stage & Studio's Stage Door presents "Willy Wonka Jr." Thursday, July 11, 7:30 p.m. and Friday, July 12, 2 p.m.
Willy Wonka, owner of the magical and mysterious candy factory is ready to pass on his prized-business to a young, "bright spark." Five contestants have found the golden ticket, Mike Teavee, Varuca Salt, Augustus Gloop, Violet Beauregarde and Charlie Bucket, and are moving on into the competition. Find out which lucky contestant will win their delicious fortune in this musical world of "pure imagination." Recommended for ages 4 and older.
Performances at Kenmore Middle School, 200 S. Carlin Springs Road are open to the public, no ticket necessary. A suggested donation of $5 is appreciated. Visit www.encorestage.org, email boxoffice@encorestage.org or call 703-548-1154.

Stories this photo appears in:
Food Truck Thursdays. In the surface parking lot at the corner of Crystal Drive and 18th Street.