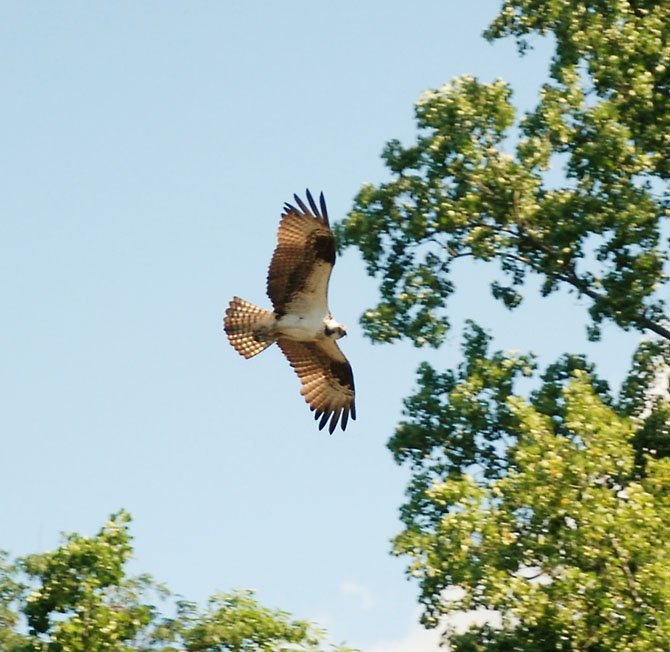 An osprey flies over Little Hunting Creek.
Stories this photo appears in:
As of the date of publication, the two osprey chicks in the Little Hunting Creek OspreyCam nest are over 50 days old. As reported by the Georgian Bay Osprey Society (http://www.gbosprey.ca/About.html), osprey chicks typically begin flying at 50-60 days, so we are about to witness their first aerial efforts.