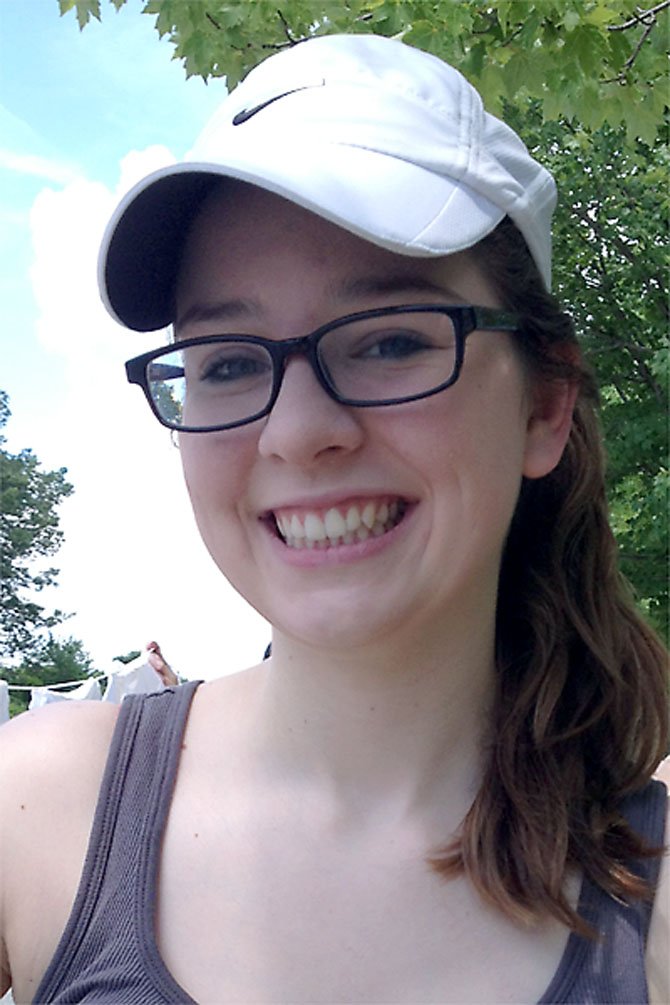 "For now, background checks would be the biggest step. For assault weapons, I don't see any reason for someone to be carrying those."
Erin Moran, student, McLean
Stories this photo appears in:
Every month, supporters of gun regulation hold a vigil outside of the NRA headquarters to honor the victims of shootings, as well as urge Congress to take action. The vigil takes place on the 14th of every month, which is the date of the Sandy Hook Elementary shooting.