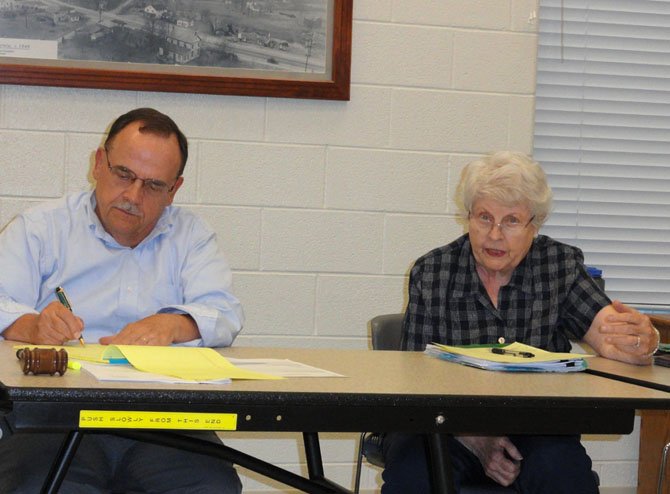 WFCCA President Jim Katcham takes notes while panel member Judy Heisinger expresses her opinion.
Stories this photo appears in:

WFCCA asks supervisors, Park Authority for public hearings on roundabout.
To VDOT's way of thinking, a roundabout should be built at the intersection of Braddock and Pleasant Valley roads in Centreville. But a vocal and determined group of local residents wants to put the brakes on this project.