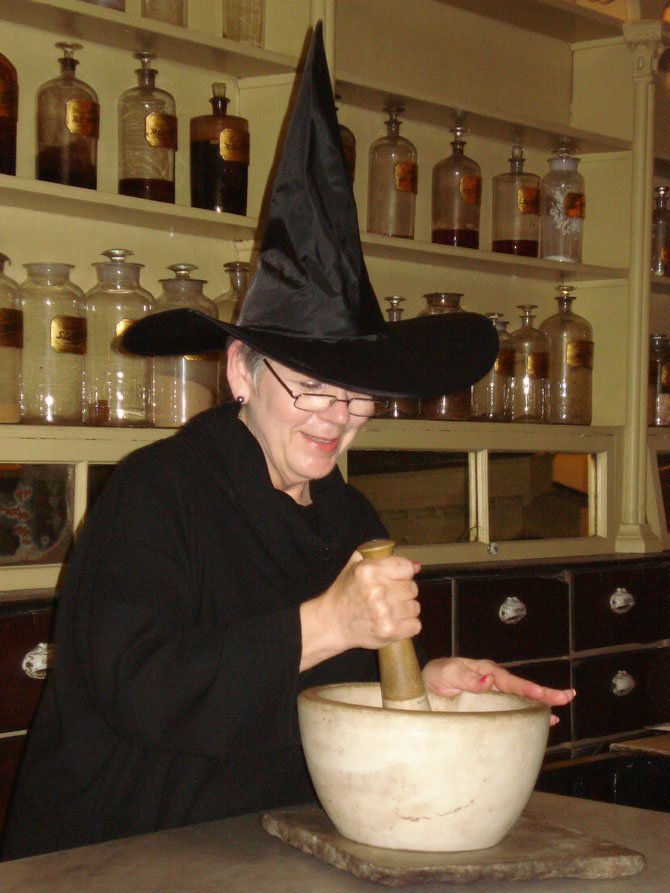 Apothecary Museum Celebrates Harry Potter's Birthday
Alexandria's Apothecary Museum, located at 105-107 South Fairfax St., is celebrating Harry Potter's birthday on July 31 with special tours from 6-9 p.m. This Apothecary, where "potions" were mixed and sold for 141 years, is full of thousands of curious objects, herbs and remedies. Their elixirs may not have promised luck to the user, but many were considered "cure-alls" in their time. Visitors will discover the uses for Dragon's Blood, Unicorn Root, Mandrake Root and other mysterious but powerful plants during their tour as they encounter the real-world counterparts to Harry Potter's world.
Entrance fee is $6 per person at the door. Program is for all ages; adult groups are encouraged to visit during the latter half of the program. In addition to the tour and take-home activity book, local stores Hooray for Books and the Sugar Cube will be providing games and hands-on activities as well Harry Potter-related merchandise. Visitors can also stop by the Christmas Attic, located at 125 S. Union St., for more birthday fun. Visit www.apothecarymuseum.org or call 703-746-3852.

Stories this photo appears in:
Summer Classes. Art at the Center, 2804 Sherwood Hall Lane. Children ages 6-10 can participate. Register at www.artatthecenter.org or 703-201-1250.