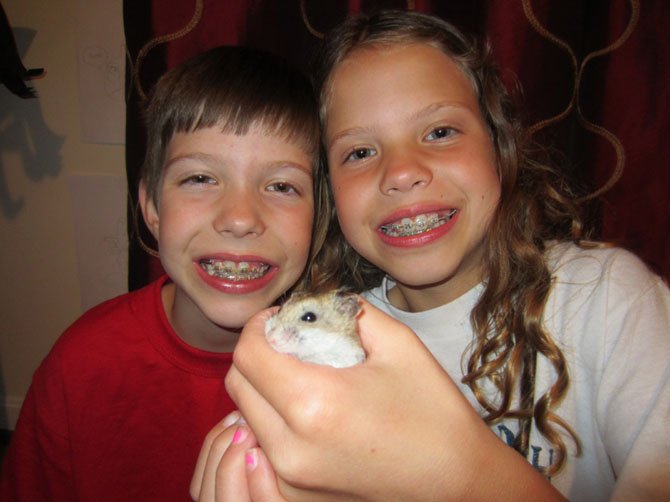 Rose and Gloria Boos with Chip the hamster (the lone survivor). Both girls are 9 years old, attend Great Falls Elementary School and are rising fourth graders.
Stories this photo appears in:

People and Pets
If I left it up to my twin 9-year-old girls our house would be overrun with dogs, cats, chickens and any other varmint they happen to run across. I'm an animal person myself, so the nuts haven't fallen far from the tree. Though we currently have two dogs and a cat, I decided 9 was an appropriate age for the girls to have a pet of their own.