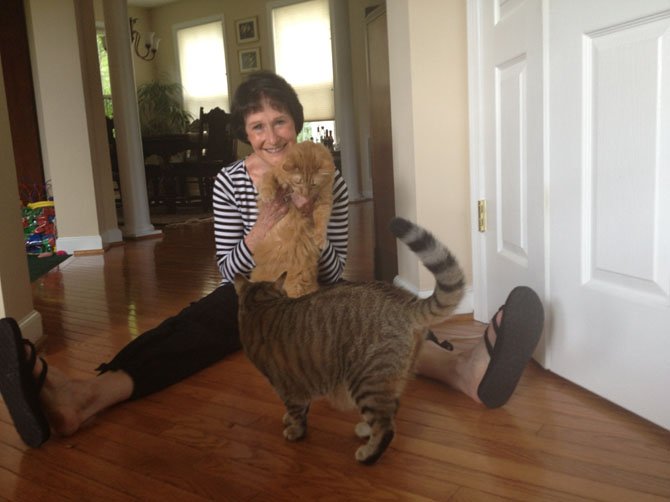 Fairfax County Board of Supervisors Chairman Sharon Bulova with Frodo and Sam.
Stories this photo appears in:
Lou and I adopted Mister Frodo from Home Alone Cat Rescue about two years ago. We have a soft spot for big orange cats. Frodo is part Maine coon (large with furry feet) and part American bobtail (large with short tail).