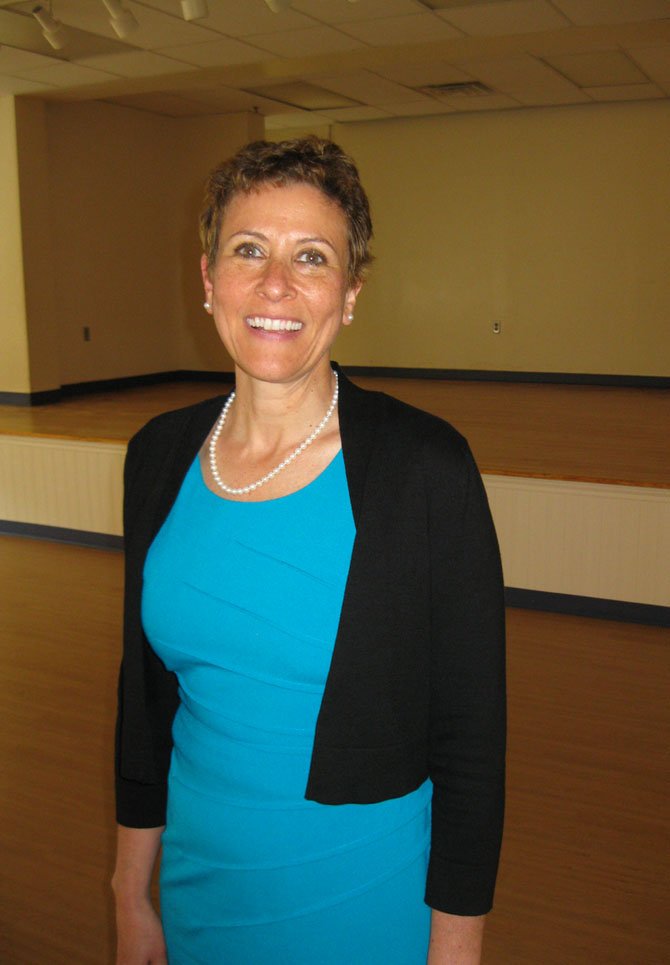 New Principal Lynn Mayer stands in the room/space that housed the original Fairview School, built in 1899.
Stories this photo appears in:
With strong ethicacy, she is focused on what's best for the students.
Lynn Mayer of Fairfax was named the new principal of Fairview Elementary in Fairfax Station on July 1. The school originally built on Ox Road in 1899 inherited one third of the Clifton Elementary students when it closed two years ago.