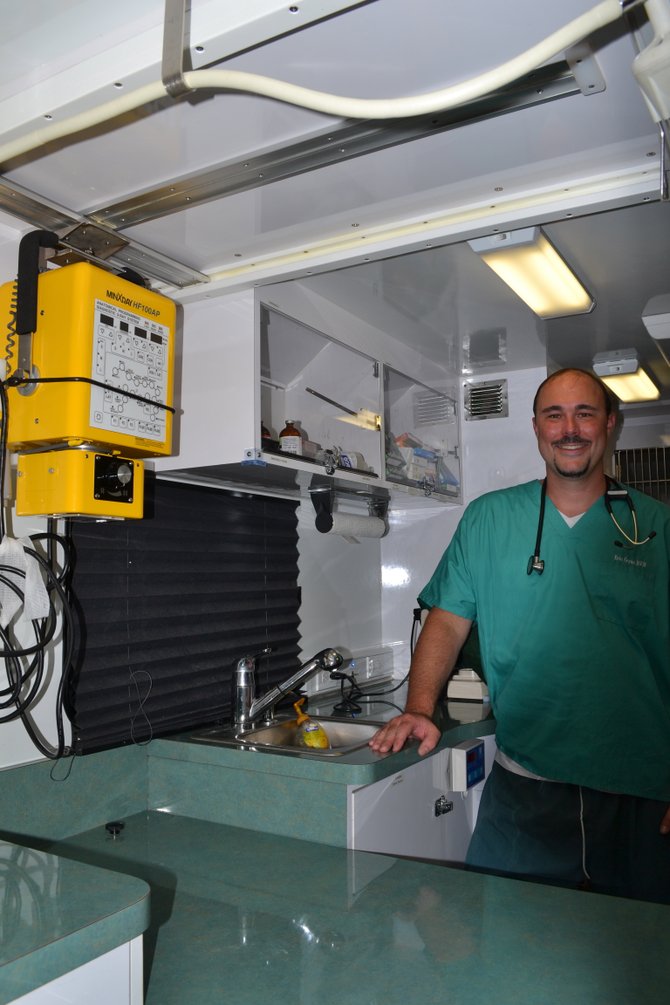 The portable yellow x-ray machine is one of the many devices Eric Cryan keeps in his mobile vet van.
Stories this photo appears in:

Eric Cryan's service visits pets in their own environments.
Most people associate going to the vet with wrestling their trembling pets into an animal carrier and dragging them into a cold, unfamiliar office. Eric Cryan, founder of Nova Mobile Vet, makes people discard this grim association.