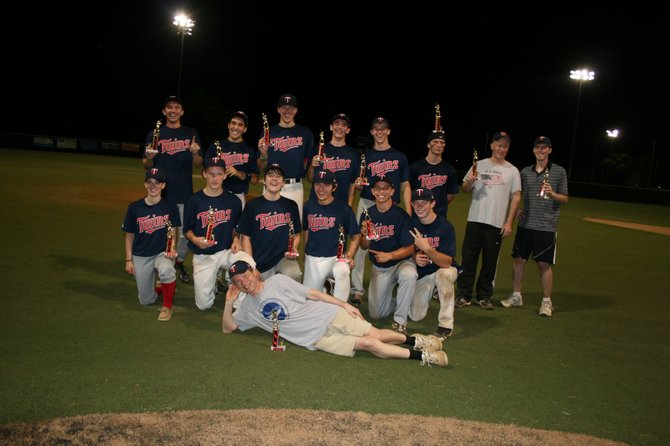 Back row: John Nothaft, Harris Kaserman, Matt Livingston, Jeff Cazenas, Nick Grisius, Kalib Ashcraft, coach Steve Nugent, coach Dan Cazenas; front row: Caroline Harris, Cal Brown, Bradley Cazenas, Erik Hall, Nick Brunori and Steven Nugent; lying down is manager Frank Nothaft. Not pictured are Kevin Lawton and Michael Wascom.
Stories this photo appears in:

The Twins baseball team won the Vienna Babe Ruth Senior League Championship by beating the Pirates, 2-1 on a packed night Thursday, June 27, at 8:30 p.m. on Waters Field in the heart of Vienna.